The New Shape of Litigation in Business Interruption Claims and Lawsuits as a Result of COVID-19 Pandemic.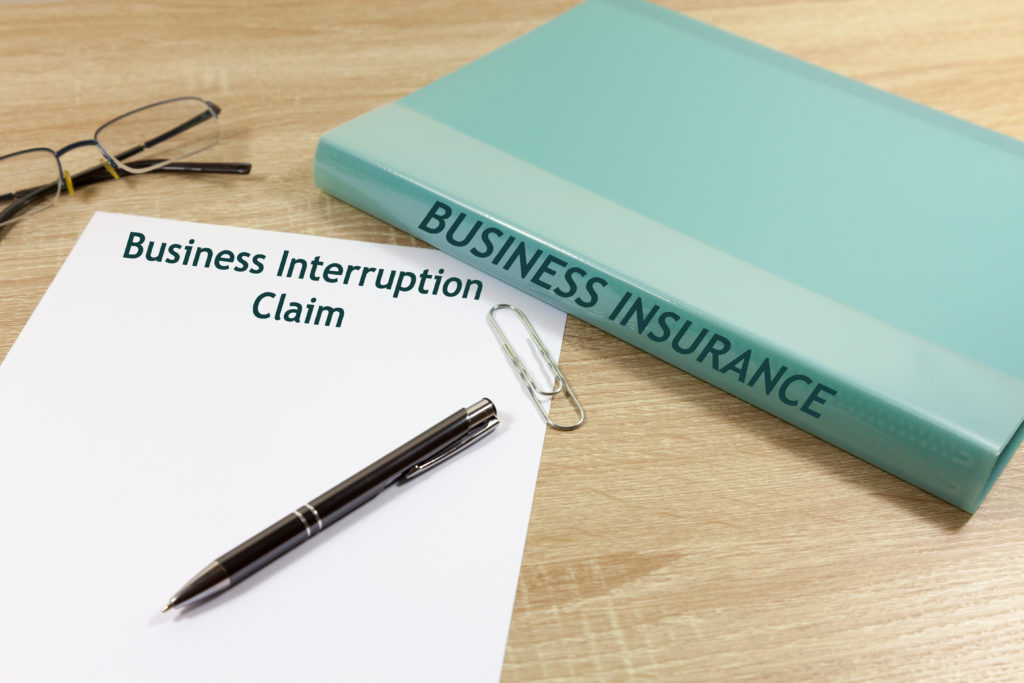 Restaurants were some of the first businesses directed by civil authorities to suspend or limit operation, the first businesses to receive a hard denial of "interruption of business" claims, and their framing of recently filed complaints gives the best illustration of the shape of litigation to come from the myriad of businesses not far behind them. Below is a survey of some of these cases filed around the country in the last few weeks, including a number of cases in Pennsylvania and New Jersey.
In Cajun Conti LLC, et al. v. Certain Underwriters at Lloyd's, London, et al., No. 2020-02558 (La. Dist. Ct., Orleans Parish, complaint filed March 16, 2020), plaintiff restauranteurs sought declaratory judgment from the court ordering insurer, a Lloyd's syndicate, to cover business interruption losses following New Orleans Mayor's order closing restaurants to all but take out service. The petition argues that since the policy at issue is an "all risk policy" covering any and all risk not specifically excluded, it covers viruses or global pandemics of natural origin, since exclusionary language in the policy relates only to pathogens in connection to biological terrorism and malicious use. "Any effort by Lloyd's to deny the reality that the virus causes physical damage and loss would constitute a false and potentially fraudulent misrepresentation that could endanger policyholders and the public," the complaint says.
On April 3, 2020, a New Jersey restaurant owner Grand Cru LLC petitioned the court seeking declaratory judgment ordering Liberty Mutual "to pay the loss of Business Income and necessary Extra Expense caused by civil authority that prohibits access to the Insured Premises." Grand Cru, LLC v. Liberty Mutual. The petitioning restaurant cites a specific "Civil Authority" provision in the policy, then points to Governor Murphy's March 21, 2020 Executive Order 107 prohibiting in-person food service. The petitioner also makes the ambitious argument that the policy's exclusion "for losses…resulting from, or relating to any virus," is against public policy, and ominously cites a pending bill New Jersey Assembly Bill No. 3844, introduced on March 16, 2020, directing courts to so construe such virus exclusions. Another suit filed on April 16, 2020 against Chubb by restaurant group Lombardi's Inc., again seized on the failure of the operative policy, which the complaint alleged was "all risk," to specifically exclude viruses and pathogens unrelated to biological terrorism. Lombardi's received on April 6 a hard declination letter on its interruption of business claim, wherein Chubb claimed there was "no loss of or damage to property." In its complaint Lombardi's emphasized policy language "loss of" in addition to "physical damage" of covered property, arguing that the former encompasses loss of use of its property as a result of municipal edict limiting the operation of its restaurant. The complaint in any case argued that the proliferation of the virus does in fact constitute "physical damage" of property, citing the municipal edict itself which described the virus as "physically causing property damage due to its proclivity to attach to surfaces for prolonged periods of time." (1)
(1) Courts have reached various conclusions on whether contamination constitutes physical damage, but agree that the inquiry is intensively fact based. See, eg, Gregory Packaging, Inc. v. Travelers Property Casualty Co. of America, No. 2:12-cv-04418 (WHW), 2014 U.S. Dist. LEXIS 165232 (D.N.J. Nov. 25, 2014) (contamination by an ammonia leak constituted a "direct physical loss" under a property insurance policy); see also Port Authority of New York and New Jersey v. Affiliated FM Ins. Co, 311 F.3d 226 (3d Cir. 2005) (holding that plaintiff could recover for losses stemming from asbestos contamination of a building only if the cause of the harm has resulted in contamination of the property such that its function is nearly eliminated or destroyed); see also Motorists Mutual Ins. Co. v. Hardinger, 131 Fed. Appx. 823 (3d Cir. 2005) (holding that bacteria contamination of a home's water supply constituted a "direct physical loss" under Pennsylvania law when it rendered the home uninhabitable.)
On April 10 and 17, 2020, two Philadelphia restaurant owners, LH Dining LLC and Newchops Restaurant Comcast LLC, filed similar suits in the Eastern District of Pennsylvania. LH Dining L.L.C. v. Admiral Indemnity Company, Civil Action No. 2:20-cv-01869 (E.D.Pa.) (TJS), filed April 10, 2020. LH Dining, a Philadelphia restaurant owner, petitioned the Eastern District of Pennsylvania for declaratory relief in the form of an order affirming that mayoral and gubernatorial shutdown orders constitute "prohibition of access" to covered property as defined in the policy, and trigger coverage of resulting business losses. LH Dining goes on to argue that the policy's virus and bacteria exclusion provision does not apply, since it is not now seeking determination of whether or not coronavirus ever contaminated its property, and that the "prohibition of access" is sufficient to trigger coverage as a non-excluded business loss. On April 17, 2020, Newchops Restaurant Comcast LLC brought suit in the Eastern District of Pennsylvania, also petitioning the court for declaratory relief. See Newchops Restaurant Comcast LLC v. Admiral Insurance Company, Civil Action No. 2:20-cv-01949 (E.D.Pa.), filed April 17, 2020. Newchops contends the policy at issue is an all-risk policy, insofar as it provides that covered causes of loss under the policy means direct physical loss or direct physical damage unless the loss is specifically excluded or limited in the policy. Newchops argues that coverage is extended to apply to the actual loss of business incurred when access to the Insured Property is specifically prohibited by order of civil authority. It references a "Civil Authority" provision in the policy, arguing that this plainly triggers coverage, rendering the policy's Exclusion of Loss Due to Virus or Bacteria irrelevant. Newchops explicitly declines to allege damage to property as a result of viral or bacterial contamination. (2)
(2) In an effort to support its own plain reading of its policy, Newchops cites at length from President Trump's April 10, 2020 remarks on exclusionary language and "interruption of business" coverage: "Business interruption insurance, I'd like to see these insurance companies—you know you have people that have paid. When I was in private I had business interruption. When my business was interrupted through a hurricane or whatever it may be, I'd have business where I had it, I didn't always have it, sometimes I had it, sometimes, I had a lot of different companies. But if I had it I'd expect to be paid. You have people. I speak mostly to the restaurateurs, where they have a restaurant, they've been paying for 25, 30, 35 years, business interruption. They've never needed it. All of a sudden they need it. And I'm very good at reading language. I did very well in these subjects, OK." https://youtu.be/_cMeG5C9TjU (last visited on April 28, 2020).
Both LH Dining LLC and Newchops Restaurant Comcast LLC have since moved the court to consolidate business interruption coverage lawsuits they filed in the Eastern District of Pennsylvania with similar lawsuits filed in other federal courts. Both assert that consolidation is appropriate since all actions seek a finding that government-mandated closure orders trigger coverage under the plaintiffs' business interruption insurance policies.
The above complaints turn on the various terms of their respective policies, all discounting virus exclusion language where the policies have them, all brandishing "Civil Authority" provisions first and foremost where they exist. When all else fails, plaintiffs allege a sort of constructive damage to covered property as a result of the likelihood of contamination if not contamination in fact, or in the effective loss of use of their property as a result of the pandemic. The novelty of the situation businesses find themselves lead them in their complaints to draw the conclusion that no policy could possibly specifically exclude a kind of interruption of business the likes of which no one expected or ever saw before.