James B. Corrigan, Jr.
EMAIL: JCorrigan@paschoslaw.com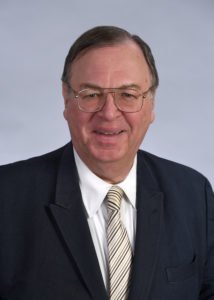 James B. Corrigan, Jr. is an attorney with Thomas Paschos & Associates, P.C. in Haddonfield, NJ and Philadelphia, PA. He practices in the fields of premises liability, workers' compensation, professional liability, employment defense litigation, and commercial truck accidents. He has represented a broad range of clients, including insurance companies, engineers, architects, insurance agents, product manufacturers, public housing authorities, mechanical contractors, shopping mall owners, and trucking companies. Prior to law school, Jim was a field adjuster for a large independent adjusting company. He received his J.D. from the Delaware Law School in 1984, and his undergraduate degree from the University of Pennsylvania in 1975.
Practice Areas
Workers' compensation-defense
Commercial truck accidents
Education
Delaware Law School – J.D. 1984
University of Pennsylvania – B.A. 1975
Fluent in French