A New Pandemic; COVID-19 Lawsuits Target Colleges and Universities.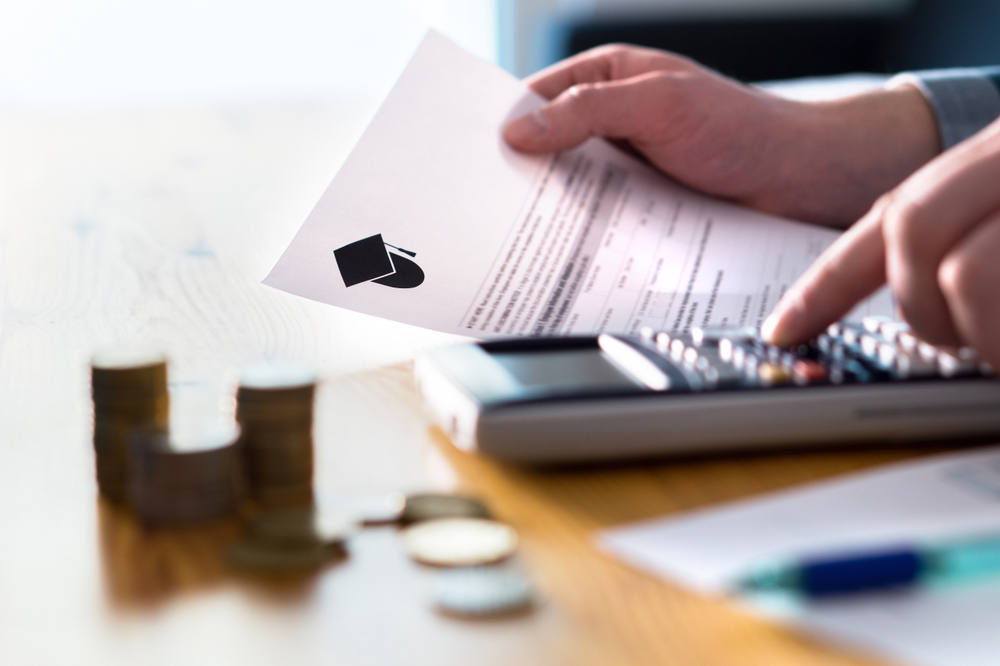 By Thomas Paschos, Esq.
Even before local and state authorities issued stay at home and suspension of business orders, Colleges and Universities around the country canceled in-person classes and directed students to vacate dormitories. Suddenly the college experience became virtual. Classes resumed over webcasts, seniors logged into their commencement ceremonies, downloaded their diplomas, and a number of students filed lawsuits claiming that their universities breached contracts and unjustly enriching themselves by shutting down campuses while retaining full tuition.
For some industries, like airlines and gyms, refunds have been the norm, but often not without the explicit threat of government intervention. This March, the US Department of Transportation published an enforcement notice directing airlines to issue a "prompt refund" when they cancel a flight or make a significant scheduling change. The Attorney General of New York directed gyms to freeze membership dues, and cajoled other fitness centers into refunding dues paid after Governor Cuomo's March 16 order closing all fitness facilities. In those industries, no virtual product replacement was viable. For the education industry, delivery of some kind of a virtual replacement product—online learning—was feasible. Below is a survey of recent tuition refund filings against universities in New York, New Jersey, and Pennsylvania, including a discussion of likely defenses to plaintiffs' breach of contract and unjust enrichment claims.
In Emmaline Bennett & Alasdair Tremlett, et. al. v. Columbia Univ., No. 1:20-cv-3227 (S.D. N.Y. Apr. 23, 2020), student plaintiffs allege that they and a proposed class of students similarly situated were refused tuition and fee refunds after Columbia announced in early March that campuses would close and all classes for the remainder of the term would be conducted online. The complaint alleges that students "have been and will be deprived of fully utilizing services for which they have already paid, including, but not limited to, access to campus facilities" like computer labs, study rooms, laboratories, and libraries, interaction with professors, mentors, and peers, and a host of other resources that are unavailable over the internet. The plaintiffs point out that internet universities were always an option for them, but they chose an in-person education and paid accordingly. The plaintiffs above note that with the transfer to online learning, grading has switched to Pass/Fail, further vitiating the value of their degree. Columbia's undergraduate tuition is $58,612 per year.
In another suit against Columbia, Student A v. Board of Trustees of Columbia Univ., No. 1:20-cv-3208 (S.D.N.Y. Apr. 23, 2020), plaintiff points out that his in person social work degree program already had an online degree option, the tuition for which was internally valued and then advertised by Columbia as being 17% less than an in person campus enrollment. Plaintiff here proposes a Student Fees Class in addition to a proposed class of students similarly situated with regard to tuition. Plaintiff claims he paid a total of $1,065 in mandatory fees as a result of in person campus enrollment, including health and recreational facility fees which he cannot make use of. Plaintiff claims he was refunded only $119 or roughly 11% of his fees and is owed pro-rated tuition for the time since campus closed.
The existence of pre-COVID, online alternatives to in person campus enrollment works to the advantage of plaintiffs and defendant universities in different ways. Plaintiffs can point to defendants' own pricing of online alternatives as definitive evidence that the two are not in fact equivalent. Defendants, on the other hand, can point to the marginal cost differences—surprisingly only 17% in the case above–in order to minimize damages and rebut plaintiffs' argument that they are owed the full balance of tuition since campuses were shut down, which is what plaintiffs Emmaline Bennett & Alasdair Tremlett are seeking in the first case cited above.
In Friedman v. Drexel Univ., No. 3:20-cv-5147 (U.S.D. N.J. Apr. 27, 2020), the undergraduate plaintiff alleges that Drexel University improperly retained tuition and fees for services it is no longer providing since it switched to online learning. Plaintiff highlights the 40% disparity between online and in person tuition, adding that many of the costs of materials required for in person learning – internet connection, printing, art supply, etc. – are now invariably incurred by the online student, and are significant when the student's course of study is in Arts and Design.
The efficacy of online learning for certain courses of study also varies. For graduate psychology degrees, accrediting guidelines from the American Psychological Association suggesting that doctoral programs in professional psychology should not be taught substantially or completely through distance education because that clinical discipline requires face-to-face interaction. In Christina Rynasko v. New York University (Case 1:20-cv-03250-GBD 04/24/20), plaintiff notes that "online classes are particularly ineffective and inadequate for musical theater majors, who cannot participate in required performances, receive in-person feedback/critique, or partake in the facilities necessary to perform."
Some courses of study, of course, are more conducive to online learning than others. This raises the specter that these actions are not sufficiently relatable to merit class-action status. The disparity in tuition for online and in-person enrollment (17% for Columbia's social work degree; 40% for Drexel's general education degree), the fact that many undergraduate programs traditionally have an online alternative for price comparison, and the impracticability of online learning for certain courses of study like performance art all threaten the viability of the proposed classes of plaintiffs, which individually do not meet the $75,000 claim threshold for federal court action. The more disparate the cases become, the less likely a court will certify them as a class action.
To date, no answers have been filed in response to the various complaints, however, it is not difficult to anticipate some of the defenses on the merits. With respect to a breach of contract defenses, Defendants may point out that nowhere in admission agreements are there guarantees that the curriculum is provided in a specific format. With respect to unjust enrichment, Defendants may demonstrate net losses after incurring the expenses of converting an entire curriculum to distance learning, training faculty to teach and administer tests remotely, and ultimately delivering the product the student purchased.
Furthermore, there may be no market value difference, and thus no ascertainable damages, in a degree from, say Columbia, where part of the matriculation was online. For professional degrees, this defense could be bolstered with graduate job placement information, or simply with statistics showing that the market value of the degree turns on class ranking rather than online or in person enrolment.
The value of a degree at a basic level is simply the price of purchase, that is tuition. In breach of contract actions, especially those recent actions relating to Title IX sexual assault disciplinary actions, courts have assessed the value of higher action degrees solely in terms of tuition. In a recent breach of contract case against Boston University brought about by an expelled student, a trial judge recently excluded plaintiff's damages expert, ruling that the value of the degree is limited to tuition. See Doe v. Trustees of Boston College et al., Case 1:15-cv-10790-DJC (03/11/15). The jury, in turn, returned a verdict for the plaintiff on his breach of contract claim for about $100,000.
In an effort to preempt defendant's argument of good faith, many complaints note that defendants declined to apply for federal subsidies available under the recently passed CARES Act. In Smith v. Univ. of Pennsylvania, No. 2:20-cv-2086 (E.D. Pa. Apr. 30, 2020), plaintiff claims breach of contract and unjust enrichment, noting for good measure that defendant's endowment is $14.7 Billion. He also makes much in his complaint of defendant's decision not to accept funds available to it under the CARES Act, which allocates about 14 Billion dollars to be distributed to colleges and universities, with the caveat that half the funds received be distributed to students for hardship and expenses incurred as a result of the disruption to campus operations. A press release from the defendant is cited, wherein Penn assured students although it is declining the funds, it is financially capable of meeting student needs. This ought to include tuition refunds, plaintiff contends.
The number of tuition refund lawsuits is proliferating on a daily basis around the country. Like the interruption of business claims presently flooding federal dockets, it is another example of the unprecedented scale of litigation that results from an abrupt and near-total shutdown of the national economy.