September 2020 Newsletter
The Latest Trends in Business Interruption Coverage Litigation as a Result of COVID-19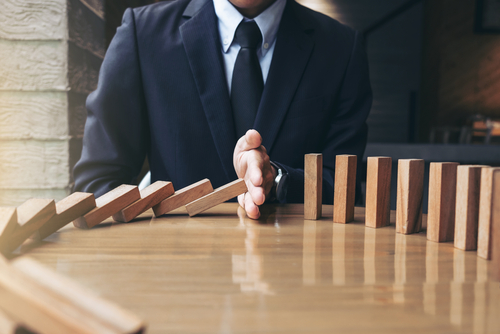 By Thomas Paschos, Esq.
Insurers have scored a number of favorable decisions around the country involving "business interruption" claims. The scorecard is not perfect though, and with over a thousand filings, and decisions on defendants' Motions to Dismiss coming down daily, decisions adverse to insurers are possible. Earlier this August 2020, the 11th Circuit Court of Appeals affirmed the District Court's decision in Mama Jo's Inc. v. Sparta Insurance Company____ Fed. Appx__, 2020 WL 4782369 (11th Cir.) The Court considered whether there was a direct physical loss when construction debris and dust from road work required the insured to clean its floors, walls, tables, chairs, and countertops. The insured argued that, first, that the policy's "direct physical loss" requirement could be satisfied by showing that the property was rendered uninhabitable or unusable; and, second, that the policy's business income coverage provisions did not require the insured to show that a suspension of operations was the result of physical damage. The Court of Appeals disagreed, affirming a lower court's finding of no coverage, finding that the phrase "direct physical" requires "actual" damage beyond the need to clean or sanitize the property.
Two days later in, Daniel Barbershop, LLC et al. v. State Farm Lloyds, Civ. Case No. 5:20-cv-00461-DAE (W.D. Tex. 2020), the District Court for the Western District of Texas granted State Farm Lloyds' Motion to Dismiss a claim for loss of income resulting from executive orders requiring closure of non-essential businesses in Bexar County, Texas. To give some sense of the pace of this litigation, those executive actions commenced on March 23, 2020. Plaintiffs—a number of barbershops—filed suit on April 8, 2020, and State Farm moved to dismiss on May 8, 2020. The decision granting State Farm's Motion to Dismiss came down on August 13, 2020, and found that plaintiffs' claim was rightly denied under a "Fungi, Virus, or Bacteria" exclusion clause, and that the COVID-19 Virus was the predicating cause of any executive orders suspending business. Furthermore , the Court held that plaintiff failed to show "direct physical loss," and even if it had, any such damage would have been precluded under the policy's Virus Exclusion Clause.
However, with plaintiffs whose policies do not contain a Virus Exclusion clause, the Court noted a line of pre-COVID caselaw where physical loss was determined even without tangible destruction to covered property. See e.g., TRAVCO Ins. Co. v. Ward, 715 F. Supp. 2d 699, 708 (E.D. Va. 2010), aff'd, 504 F. App'x 251 (4th Cir. 2013) (noting that "physical damage to the property is not necessary, at least where the building in question has been rendered unusable by physical forces"); Murray v. State Farm Fire & Cas. Co., 203 W. Va. 477, 493 (1998) (" 'Direct physical loss' provisions require only that a covered property be injured, not destroyed. Direct physical loss also may exist in the absence of structural damage to the insured property." (citation omitted)); See e.g., Port Auth. of New York & New Jersey v. Affiliated FM Ins. Co., 311 F.3d 226, 236 (3d Cir. 2002) (holding that while mere installation of asbestos was not loss or damage, the presence or imminent threat of a release of asbestos would "eliminate[ ] or destroy[ ]" the function of the structure, thereby making the building "useless or uninhabitable"). Still, in Diesel Barbershop, LLC et al. v. State Farm Lloyds, the Court found that plaintiff failed to show any proof of physical damage, tangible or not.
A more general victory for the insurance industry came down on August 12, 2020 when the United States Judicial Panel on Multidistrict Litigation rejected the request of plaintiffs to consolidate 15 separate interruption of business lawsuits into one proceeding. The Panel determined that the various lawsuits, although pleading similar claims, were operating under different policies from distinct insurers, and for this and other reasons there existed "very few common questions of fact, which are outweighed by the substantial convenience and efficiency challenges posed by managing a litigation involving the entire insurance industry." Case MDL No. 2942.
The Panel did entertain the possibility that discrete lawsuits could be consolidated when they share a common defendant-insurer, and even encouraged such an application: "[These] actions are more likely to involve insurance policies utilizing the same language, endorsements, and exclusions…Moreover, centralization of these actions could eliminate inconsistent pretrial rulings with respect to the overlapping nationwide class claims that most of the insurers face." Id.
As of the end of August 2020, the volume of COVID-19 related filings stood at slightly over 1000, according to a database at Penn Law School that tracks the filings. See https://cclt.law.upenn.edu/cclt-case-list/. Of the few decisions that have been issued on defendant insurers' Motions to Dismiss, nearly all have been granted, with one recent and notable exception. On August 12, 2020, the U.S. District Judge in the Western District of Missouri in Studio 417, Inc. v. The Cincinnati Ins. Co, denied an insurer's Motion to Dismiss the coverage claims of a group of restaurants and hair salons, rejecting the insurer's contention that plaintiffs had not adequately stated a claim for "direct physical loss" coverage under their "all risk" policies. The policy at issue equivocated on the use of "physical loss" versus "physical damage," and plaintiffs were able to exploit the ambiguity, arguing that loss of use of property as a result of likely infection and contamination rendered the premises unusable, if not quite "damaged." The court agreed, concluded that the complaint "plausibly alleges a 'direct physical loss' based on 'the plain and ordinary meaning of the phrase," and that plaintiffs had provided sufficient allegations of the virus's physical presence at the premises such that the property was unsafe and unusable.
As this fast-paced litigation evolves, it will be necessary that all parties understand the trends and decisions rendered throughout the country.