Thomas F. Gallagher
EMAIL: TGallagher@paschoslaw.com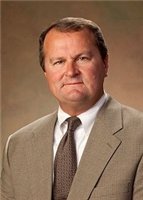 Thomas F. Gallagher is an attorney with Thomas Paschos & Associates, P.C. in Haddonfield, NJ and Philadelphia, PA. He practices in the fields of premises liability, professional liability, product liability, construction litigation, commercial truck accidents, and fire litigation. He has represented a broad range of clients, including engineers, architects, insurance agents, insurance companies, product manufacturers, public utilities, fuel supply companies, water system operators, mechanical contractors, shopping mall owners, and trucking companies. Prior to law school, Tom was a charter fishing captain running deep sea charter fishing trips out of New Jersey, where he held a U.S. Coast Guard License.
Practice Areas
Premises Liability
Construction Litigation
Commercial Truck Accidents
Fire Litigation
Education
Dickinson School of Law – J.D., 1989
Drexel University – M.S. Taxation, 1985
St. Joseph's University – B.S. Accounting, 1982
Presentations and Seminars
"Current Issues in Legal Malpractice Litigation." Webinar presented for the International Society of Primerus Law Firms, 2011.