What is New with Arbitration Agreements? Answer: Lamps Plus, Inc. v. Varela-A U.S. Supreme Court Decision.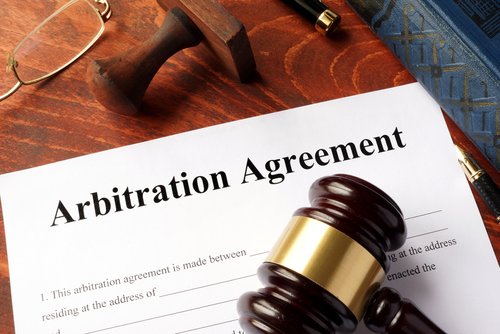 Recently, On April 24, 2019, the U.S. Supreme Court issued its ruling in Lamps Plus, Inc., v. Varela. The Court concluded that, under the Federal Arbitration Act, an ambiguous agreement could not provide a sufficient contractual basis to compel class arbitration between an employer and an employee.
The respondent in the case, Frank Varela, filed a class action against his employer, petitioner Lamps Plus, asserting claims of negligence, invasion of privacy, and breach of contract arising from the company's release of employee personal identifying information in a phishing scam. Varela had signed an arbitration agreement upon commencement of his employment. In response to his lawsuit, Lamps Plus moved to compel bilateral arbitration.
The district court concluded that the arbitration agreement was one of adhesion and found that it was ambiguous as to whether it permitted class arbitration. The district court construed the agreement against the drafter, Lamps Plus, and thereby allowing arbitration to proceed on a class-wide basis. Lamps Plus appealed to the Ninth Circuit, arguing that it had not agreed to class arbitration.
The Ninth Circuit affirmed the district court's ruling, finding that the parties' arbitration agreement was capable of two reasonable interpretations. The Ninth Circuit further ruled that, under California law, it was proper to construe ambiguities against the drafter since the agreement was a contract of adhesion. The Ninth Circuit concluded that it was a reasonable interpretation of the parties' agreement to conclude that it covered class-wide claims, not just individual disputes. Thus, the Ninth Circuit concluded there was a sufficient "contractual basis" for the district court to order class arbitration.
On appeal, the Court ruled 5-4 in favor of Lamps Plus, and reversed the Ninth Circuit Court. In a majority opinion by Chief Justice Roberts, the Court ruled that, under the FAA, an arbitration agreement ambiguous as to the availability of class arbitration did not manifest sufficient consent of the parties for the court to submit the matter to class arbitration. Chief Justice Roberts held that the parties' agreement, which only contained general language commonly found in basic arbitration agreements did not provide the contractual basis to compel class arbitration.
The Court ruled that the availability of class arbitration was a matter of consent, such that all parties had to consent to class arbitration for it to be available in a dispute, noting the crucial differences between class arbitration and individual arbitration. The court noted its prior opinion in Stolt-Nielsen S.A., AnimalFeeds Int'l Corp., 559 U.S. 662, where the court ruled that a contract's silence on class arbitration precluded its availability. Finally, the Court ruled that the California law construing ambiguous provisions against a contract's drafter was preempted by the FAA.
An experienced business civil litigation attorney can help you explore your options and determine the best course of action for your business or your insured's business. The experienced New Jersey and Pennsylvania business civil litigation lawyers at Thomas Paschos & Associates. P.C. understand the nuances of New Jersey, Pennsylvania and federal laws, so we can help you protect your interests. Call us anytime at 856-354-1900 or 215-636-0555. We have offices conveniently located at 30 N. Haddon Ave., Ste. 200, Haddonfield, NJ 08033, and 303 Chestnut Street, Philadelphia, PA 19106. Please visit our website, www.paschoslaw.com for additional information on our firm.
The articles on this blog are for informative purposes only and are no substitute for legal advice or an attorney-client relationship. If you are seeking legal advice, please contact our law firm directly.