When to Hire an Employment Attorney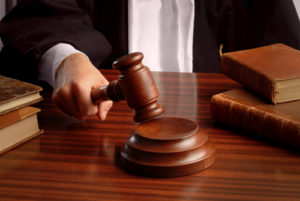 It's not out of the realm of possibility for an employer to handle various employment issues themselves. Despite many of these issues being easy to take care of it's still a smart move to have an experienced employment attorney on your speed dial in the event you need questions answered or more complex matters resolved with employees. Employment law is vast. There are so many rules, regulations, and policies companies must follow in order to avoid being fined or shuttered. Because of this there are many situations where an employer will need the assistance of an employment attorney.
Employment Decisions That Require Advice
The most difficult decisions a company has to make centers around its employees. Is it time to fire an employee? Is it time to demote an employee? Will promoting one employee lead to a lawsuit from another employee? These are all common questions that many employers worry about when handling employee relations. They are also all situations where an employment attorney can help ease the stress and worry of the employer.
Aside from the issues mentioned above, below you will find some additional areas where an employment attorney can help your company when it comes to dealing with employees:
A complaint of harassment or discrimination was filed by the employee
The employee recently told you they belong to a protected class of employees (religious, disabled, or pregnancy)
There is either an oral or written agreement that limits your ability to fire the employee
The demographics of your workplace would change drastically if you fired the employee
There are stock options, benefits, or retirement accounts that are about to vest
There is a legitimate concern on your part that the employee will become violent or try to sabotage the company
A complaint was filed by the employee to a government agency or you were directly made aware by the employee of unethical or illegal activities within the company
The company's trade secrets are accessible by the employee in question
The employee is being fired due to excessive absences and you are concerned that these absences might be covered by the Family and Medical Leave Act (FMLA) or the Americans with Disabilities Act (ADA)
A lawyer has been hired by the employee to represent them in dealings or negotiations with you, the employer
Following an investigation into the employee, he or she continues to deny the acts they have been accused of and being fired for
Classifying Employees
One of the biggest hurdles many companies deal with is the classifying of employees. The classifications for employees are exempt, non-exempt, independent contractor and employee. Before you decide how an employee will be classified within your organization it is best to consult an employment attorney. Misclassifying an employee can lead to major liability issues for your company.
Are you involved in any of the situations with an employee mentioned in this post? If so, it's important for you to seek legal counsel from an experienced employment attorney. Contact the office of Thomas Paschos Law & Associates P.C. to schedule a consultation today.
The articles on this blog are for informative purposes only and are no substitute for legal advice or an attorney-client relationship. If you are seeking legal advice, please contact our law firm directly.